Quality Products, Reasonable Prices
We have been providing quality products to our customers since 1997.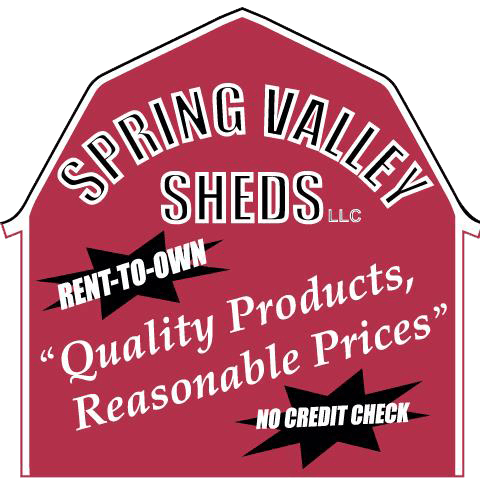 55095 State Hwy. 14,
Chariton, IA 50049
springvalleysheds@ibyfax.com
We have been providing quality products to our customers since 1997.
Spring Valley Sheds LLC in Chariton, IA and Hillside Sheds LLC in Pearisburg, VA, are Iowa and Virginia's premier shed companies. We offer portable sheds, yard barns, storage sheds, play houses, she sheds, garden sheds, workshops, man caves, garages, chicken coops, a variety of pet & animal shelters, and much more. Want something special? We offer a free custom design service to help with that as well.
Your building can be delivered as a unit or built on site if necessary. Our sheds and buildings are designed and built so they can be easily wired, insulated, and finished on the inside. For all your backyard building and/or storage needs contact any of our dealers, Spring Valley Sheds LLC in Iowa, or Hillside Sheds LLC in Virginia!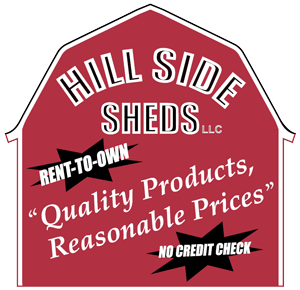 265 Old Church Rd,
Pearisburg, VA 24134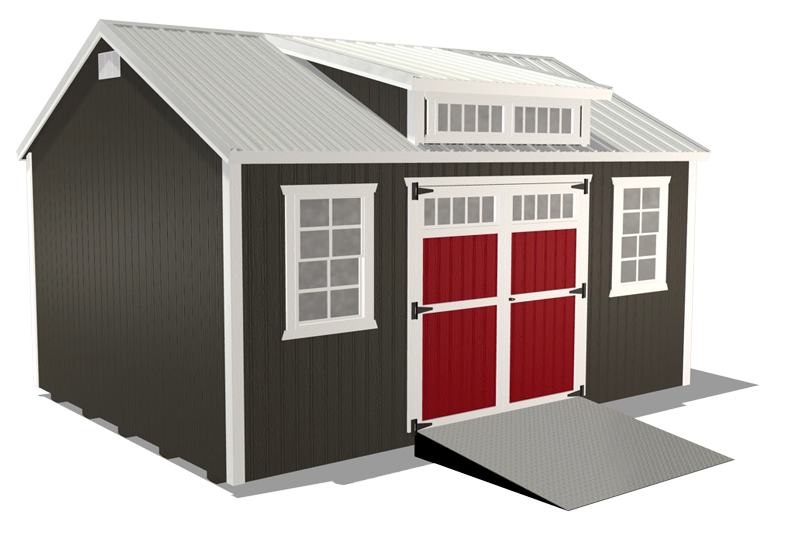 Design and customize your dream shed!
Get a free quote on your design.
Use our 100% free tool, no sign-ups or logins needed!
Want to purchase your shed? Share your design with one of our representatives from the same page.
Looking for inspiration? View our gallery.
Our mission is to provide undeniable value to our customers.
We believe that using quality materials, building with integrity, and pricing reasonably achieves that mission.
THAT'S WHAT WE DO!
Spring Valley Sheds & Hillside Sheds
The Areas Premier Shed Company
We offer many types of sheds for a variety of uses including:
Accessory Buildings
A-Frame Sheds
Animal Shelters
Backyard Sheds
Cabins
Chalets
Chicken Coops
Cottages
Custom Sheds
Dog Kennels
Dutch Barn Sheds
Dry Shelters
Garages
Garden Sheds
Guard Shacks

He Shed/She Shed

Hip Roof Sheds

Hobby Huts

Hobby Sheds
Horse Barns
Lake Cabins
Lean To's
Loafing Sheds
Man Caves
Mini Barns

New England Sheds
Out Houses
Play Houses
Pool Sheds
Portable Sheds
Potting Sheds
Pump House Sheds
Quaker Sheds
Shelters
She Sheds
Storage Sheds
Tack Rooms
Tea Rooms
Ticket Booths
Tool Sheds
Treated Sheds
Value Series Sheds
Value Series Winged Mini Barns
Work Shops
Yard Barns
Michael and Janet Shetterly

"Our daughter and son-in-law bought a shed from the competitor and I thought it looked great until we started shopping for a shed and stopped to look at the Spring Valley Sheds! I liked the attention to detail the Spring Valley Sheds had over the competition. I looked at the different door configurations and thought the two panel doors were the best fit for us and the fit and finish is exceptional! Sam was very knowledgeable and easy to work with when we ordered the shed. Brian was an expert in delivering and leveling the shed. The equipment he used was top-of-the-line! I will recommend Spring Valley Sheds to anyone that is looking for a building for any use! Thank You Spring Valley Sheds!!"

"I looked at a lot of sheds before I found Spring Valley Sheds. I'd heard about the quality of construction, but was amazed at what I saw. They had sheds for every purpose you would ever need. I made up my mind that day that I would have one. After a few months I put in my order. Three weeks later they delivered my shed. From the time the driver arrived to when he left was 20 minutes. I cannot say enough about Spring Valley Sheds. If you're in the market for a shed Spring Valley Sheds is the one to go to. The quality is excellent, the service is great, and I would highly recommend them to anyone. Thanks all around, Larry Pol, Pella, IA."
Spring Valley Sheds & Hillside Sheds